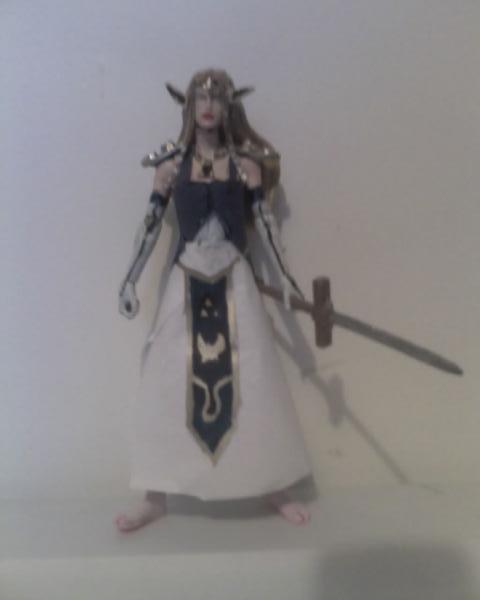 Made this figure to go with my new link i posted my finger had been cut earlier and when i was gluing my finger got stuck. . . Lets just say that a lot of sweat and blood went into this. . . Literally. . . Oh also, i guess my camera is even worse than i thought because i just tried taking pictures of this with it and you can't even make out if its a girl or a guy, even with the dress. The recepie for this is. . .

-body electra
-face batgirl
-hair x men evolutions storm (painting the hair was the funnest part)
-shoulder pads shredder
-every thing else is pretty much paper

thanks for looking, please comment.