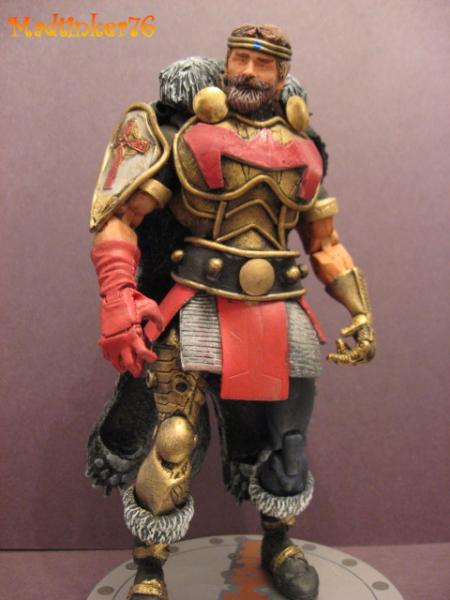 This is the 3rd Mini Contest between myself, Crisco and Windblock. However Windblock is MIA at the moment. Hope he returns soon. Speedy return buddy!

This is a LCBH Conan body with a LOTR Strider head with sculpted hair and beard.
Right leg is Super Patriot, left hand is ML DeathLock and right hand is Hobgoblin.

Armor is the usual for me,foamie sheet and earphone wire.
Sculpted the fur collar and the shoulder pad with cross is sculpty. The cross was an experiment with using a wax letter sealer stamp. I will be looking to use more of these stamps in future customs because I like how it came out with all the detail.

Thanks for looking and comments are appreciated.