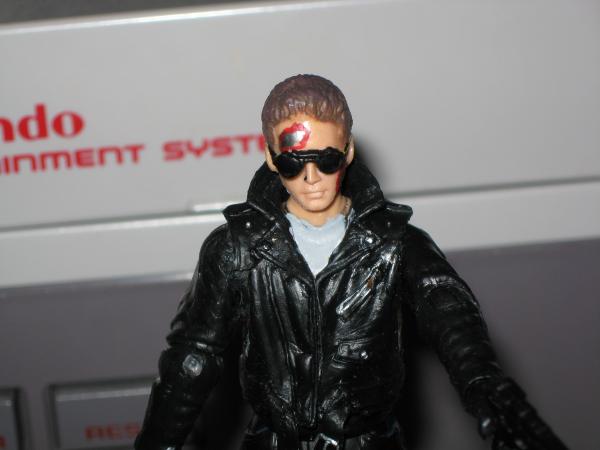 I saw the delux Mutt figure with motrocycle an thought he'd make an east T-8oo. Everything I needed was scuplted on by hasbro (isn't that nice of them ;-) )

All I did was paint the shirt grey, do the battle damage on the face, glue the jacket closed and paint the sun glasses black.

All in a very easy figure that looks half decent (but will win no awards).

Hope you guys like him!