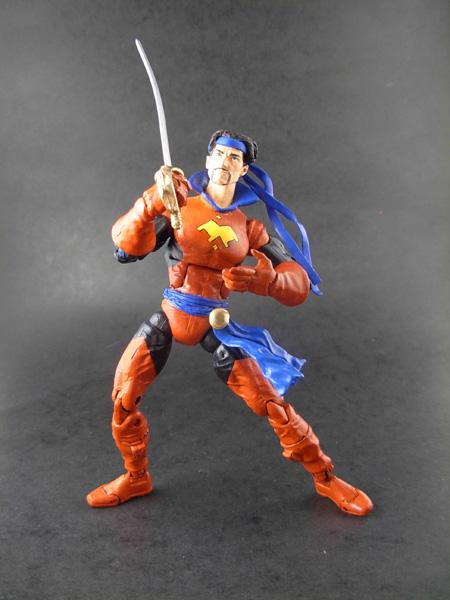 Not sure where Ryan got the idea for this one... but here he is anyway.
Sculpted chest, switched up the arms for better gloves, BA head cast with sculpted hair, stole Sakura's head band, and Iron Fist's sash, and the weapons were from the fodder bin. Lastly, gave him a nice paint job.
Hope he does the character justice.