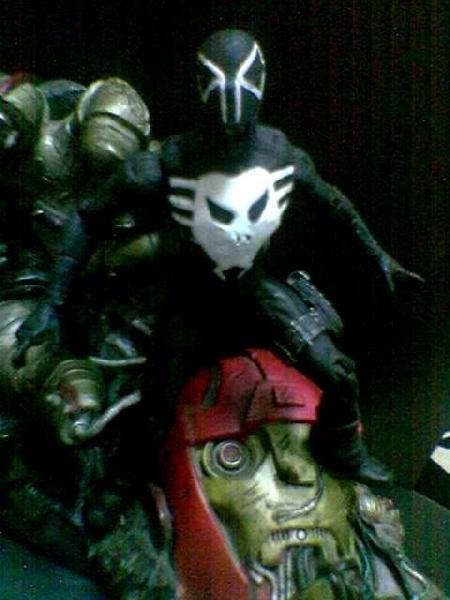 Here is an amalgam of our friendly neighborhood Spidey and The Punisher... He still has his spider powers but at the same time he's also a weapons expert...Revenge is the only thing on his mind...

You make the story...

I used ML Spidey as base, ML Logan's boots, a few spare ML parts for weapon, a lil' sculpey here, a bit of glue there... ... ... ... Spider-Punisher is born...