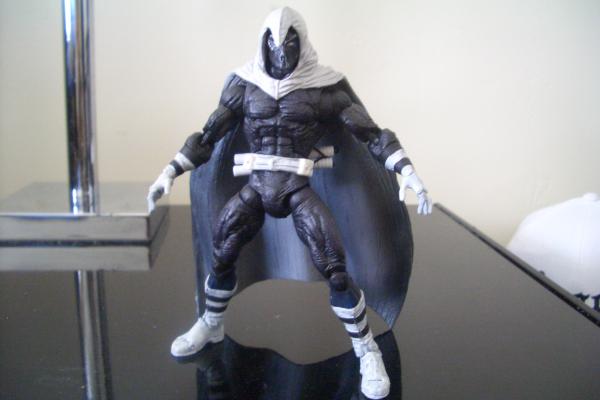 Sup Guys!
Heres my take on Moon Knight, easy custom! couple of swaps and there you have it, this custom is for people that does not know how to paint or sculp same as my other customs like Cable, blade or Wolvie but it will cost more cause you need to get more figures to do 1. This figure took 3 figures to custom and the 3 figures are Marvel Select Moon Knight, Marvel Legends Bullseye, and of course Marvel Legends Black Panther.

Base Figure : Black Panther.
Head : Marvel Select Moon Knight.
Hood&Cape : Marvel Select Moon Knight.
Gloves and Boots : Bullseye.
Nunchucks/Belt : Marvel Legends Moon Knight.