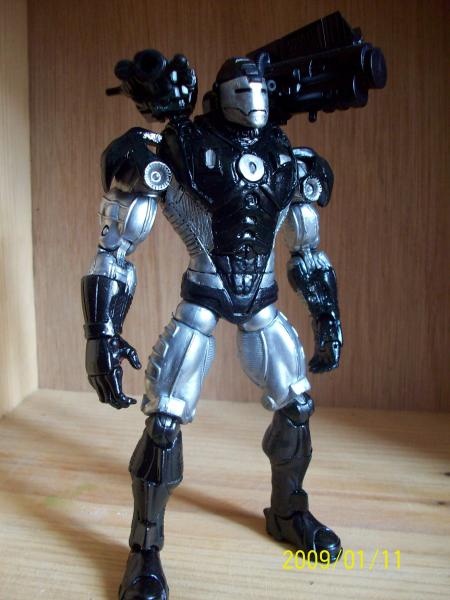 Greetings. This Custom War Machine was made with the recipe below:
Body: Xmen Juggernaut
Arms and calves: Series 10 Omega Red
Head: B.A. War Machine
Epoxy & random accesories.

It was very troublesome, as I found out one leg was shorter, so I had to extend it, then removed the plastic shell, added epoxy but in "layers" as It was difficult to me mold the details. I would wait till it dried, then sculpt over, wait, then sculpt over, etc, etc. Painting was fast, I gave him a full shiny black coat, then added the aluminum color with brush and thinner. I really like they way it came out.