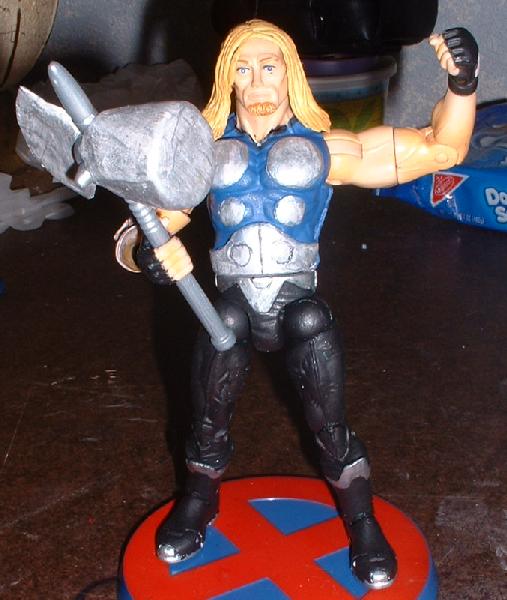 This is my Ultimates version of Thor.

The body consist of wwe edge's head and chest sculpey'd over, the arms of some figure I found in my box, and the legs of SMC Ultimate Doc Ock. The hammer is a TMNT2 Shredder's weapon he came with, with sculpey added to it.

After putting the chest in the oven it shrank so I had to fill it with sculpey and superglue to make stay. Also the reason why his legs look kind of short in the pictures is becuz he is leaning forward for some reason. Anyway, I hope you like it. Comments are awesome, give me some. :-)!