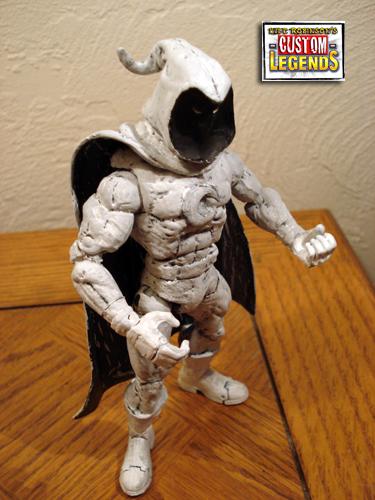 Kyle's Moon Knight, D.O.B. 11/10/06.

Recipe:
~Wonder man base figure.
~Ninja strike Wolverine hands (with claws removed)
~Hobgoblin cloak.
~Hand molded chest moon and hood full of epoxy sculpt but left the frony epod for eyes and dremeled off mouth.
~fully dry brushed grey and white.
~first coat of paint is enamel. I did this so when I applyed the flat acrylic it would crack and resemble the marvel select Moon Knight.

Hope you like em.