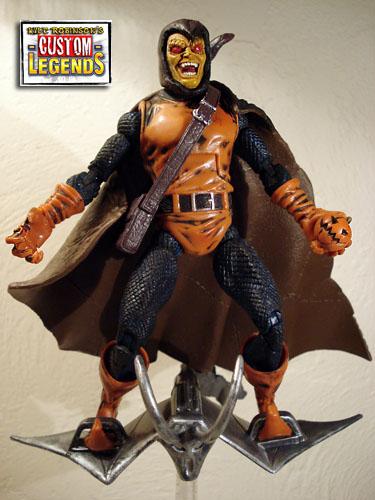 Kyle's Hobgoblin, D.O.B. 11/12/06.

~Compleate Black Drybrushing.
~Hand Sculpted Hood.
~Cape from ML Loki
~Completely re-finished the glider. Painted it grey, drybrushed it chrome.
added longer horns from ML Loki Helmet. Made a slot that the new stand can slide into and moded the smoke for the base.

Hope you dig it.