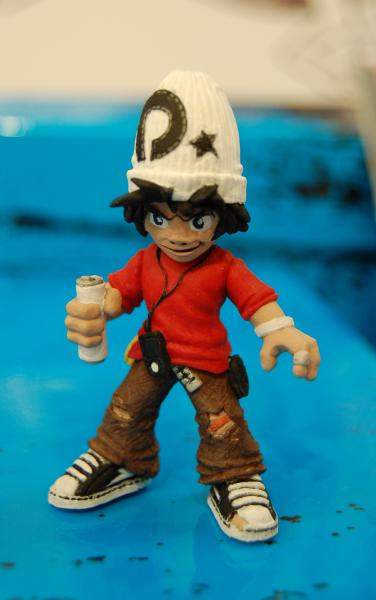 More work here, this paid for my sinister six & was a great help getting to Singapore for a tattoo convention!
I think these are the figures I've had the most fun with work wise, again unfortunately even though they were accepted it looks like this will be another casualty & won't go into production. :(
I know the boards are too big, the plan was to release them with marker pens, so kids could "customise" the decks!