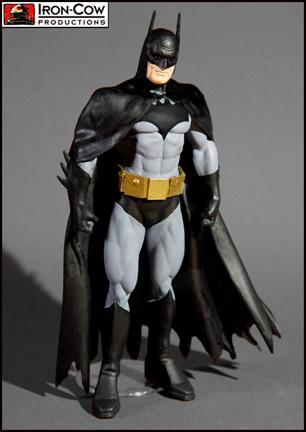 DCD Kingdom Come Flash with a reworked Green Lantern head. The
cape is a heavily modified Lord of the Rings Eomer cape. Clear vinyl
and styrene form the belt.

The third in a series of Alex Ross customs, this piece represents
Batman as he appeared in the Batman: War on Crime graphic
novel. Currently, Iron-Cow Productions has customs of the entire Alex
Ross Justice League in various forms of completion.