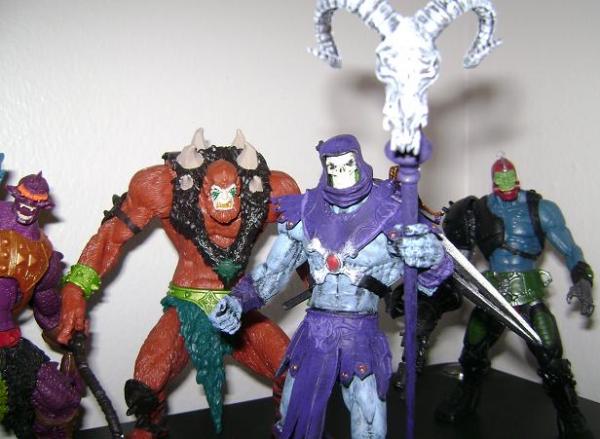 Just finished this took about 4hrs. Just a repaint, I was watching the 200x cartoon last night and was inspired to make a Skeletor that resembled the cartoon. This is by far my favorite version of Skeletor. I think the 200x series was the best MOTU ever.

Comments always welcome. Thanx, Cerebus

Took some pics with flash and without.