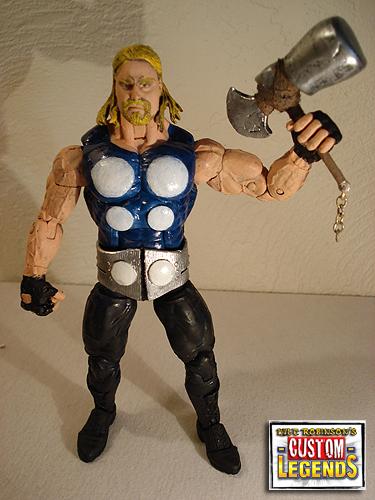 Kyle's Ultimate Thor, D.O.B. 11/20/06. I was so inspired by RatBoy's Ultimate Thor That I had to make my own. Thanks for the idea RatBoy.

Recipe:
~TNA James Storm Head with Hand Sculpted beard.
~Body is mostly ML Monsters Box Set Frankenstein. Boot bottoms are from Frankenstein. from the Knees up is also Frankenstein. shin and boot top is TNA.
~Hammer was completly hand sculpted (misc. handle)
~Hand Scupted the Two booby circles. and the 4 little ones are heads from thumbtacks.
~The belt was fabricated from the TNA figures Wrestling Belt.