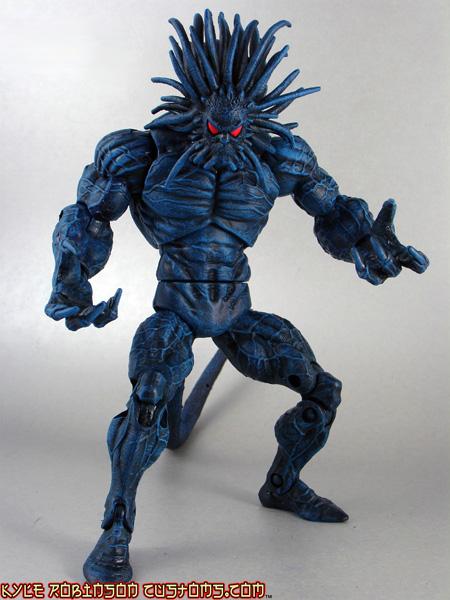 Kyle's Blackheart D.O.B. 02/14/09
Had a small break this week, so I slapped together this guy. I recently bolged a review about the new Venom figure and hinted about Making a black heart, well he only took 4 hours and now he's done! I will probably update this soon with some accessories.

He was make from a mix of the ML Blackheart and of course the new venom. I spent a while retooling the lat muscles and triceps so his arms could rest at his side, then I popped on the tail and Head from ML Blackheart. The removed various strands of "hair" from the bottom/back of the head and added them to the front (this is so the head should look up better) I also removed venom's pinkies since BH only has 3 fingers. Finished him up with a new paint job with a black base and 2 shade dry-brush.