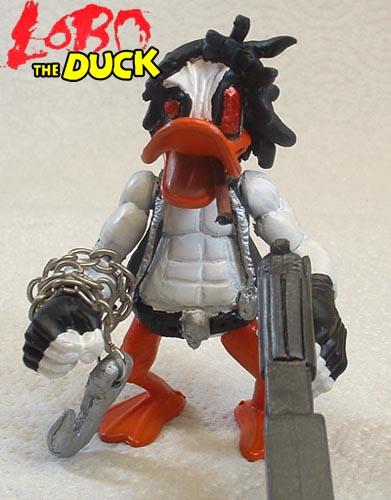 Probably the worst idea when DC and Marvel joined together for the Amalgam venture. Lobo the Duck is a combination of DC's Lobo and Marvel's Howard the Duck. Two characters with the only thing in relation being that they aren't humans.

I used Howard's body, but removed his arms, sanded his suit and removed his fedora. I sculpted on a vest, muscles and his eyes and hair. His arms arm Superhero Showdown Punisher with a wrestling figures wrists and hands. I also bulked up his arms. The gun is Bishop and the chain is stolen from Spawn with a sculpted hook.

He may not have been the best idea for to make a real comic book of, but he looks good to me.