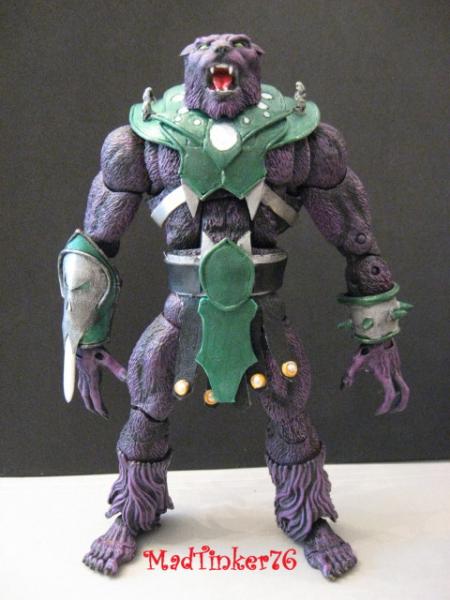 The anthromorphized Battle Cat was of my first customs I submitted to the Realm and one of my own personal favorites. That was a little under a year ago and I have been wanting to make an anthromorphized Panthor custom since. But either due to time or $$, I havent been able to get my hands on another Realm of the Claw head.
Well I finally got a Saybyr head from the line of toys and felt that it would be a better fit for Battle Cat rather than Panthor.
Panthor is a Sasquatch body, a Nakuru roaring head, Sota Blanka hands. The armor is a combo of my foamie sheet and earphone wire trick, fodder pieces and some super sculpty.In the last picture I placed my upated Battle Cat next to Panthor. I will post more pics of him one I finish painting him and fixing his helmet to fit his new head.
Any way thanks for looking. Comments and feedback appreciated.