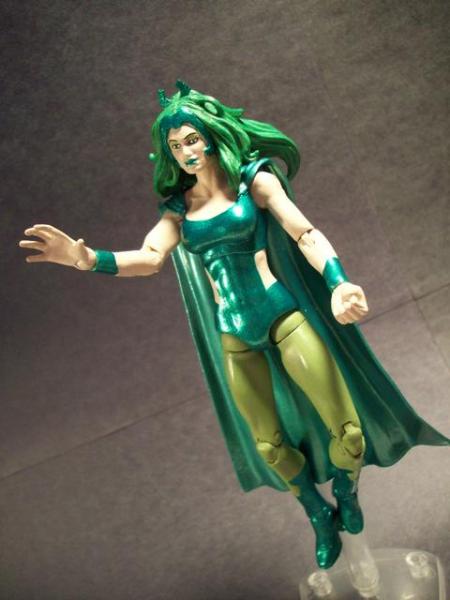 Head- Psylocke + sculpted headpiece
Hair- Savage She Hulk resculpted
Body- Elektra resculpted chest + lower legs
Lower Legs- Wasp + sculpted
Hands- Invisible Woman
Cape- Scarlet Witch

Polaris was mostly a resculpted Elektra body with feet, hands, cape, and head from other figures. Painted with high quality metallic and non metallic paints. I think the face came out very good.