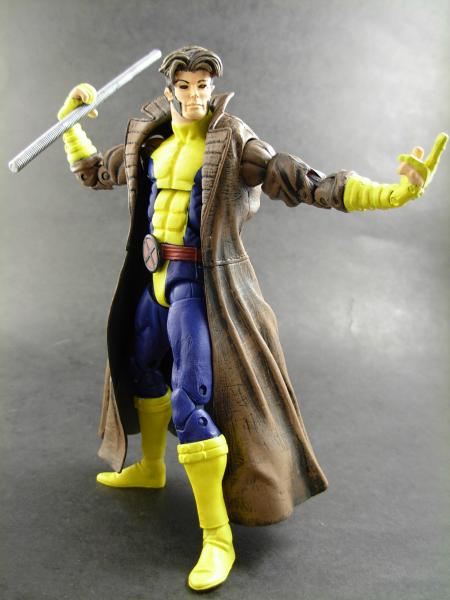 Hello all, it's been awhile... but let me tell you moving ain't easy! But finally we are out our new house and semi settled in. Well just enough to start customizing again of course! Ryan has been working really, really hard and he's got a lot of great ideas that we are working hard on bringing to life.

First up will be Gambit, based on Hasbro and ToyFair's joint venture for last years "Fan Choice" contest. We are big fans of the Cajun especially him in his blue X-Men duds.

Lots of random parts, Wolverine base figure, modified Gambit head, and baton from an Angel figure.