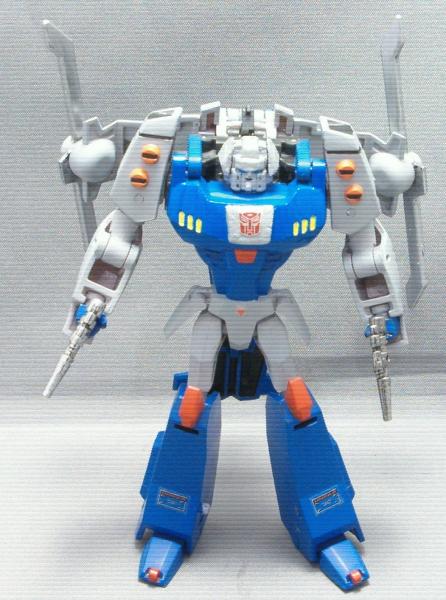 While browsing the toy isle at my local Wally World I took a second look at the Activators Megs and it hit me "HIGHBROW"

Took Megs apart and removed the front gun. Removed Megs head and started the painting process. Before I painted the chest section I had to add a layer of sculpt over the embossed Decep logo then replaced with an Autobot one (from reprolables of course)

Then came the head . . .

I had nothing that looked like the original toys so I had to make one out a KO Starscream and various plastic pieces from my fodder bin.

Found 2 Devastator KO guns to rework and Viola, Highbrow is done!