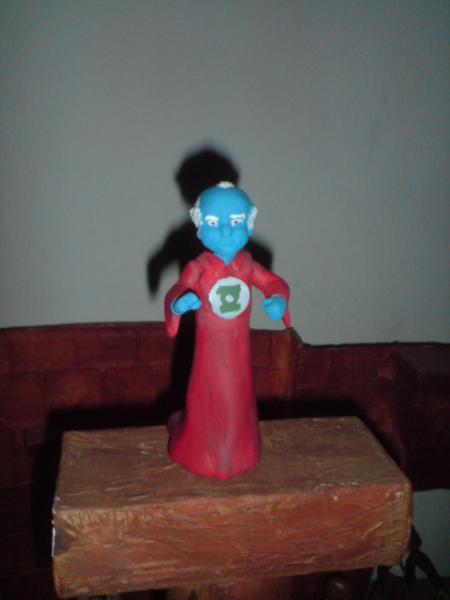 This is a curious case. I was at a friend's comic shop anda founde this half toy of The Incredibles's Dash figure. It was broken, there was only the chest head and arms.

I kept it, wondering what character could I make from him. I thought a lot: Yoda, Orko, Dobby, Mr. Mtzplk, until I remember of Ganthet. I made the rest of thew body with apoxie, and painted with acrylic.

What you guys tink? I still thinking abou to customize other supreme of DC Universe, like Shazam, Zeus,...