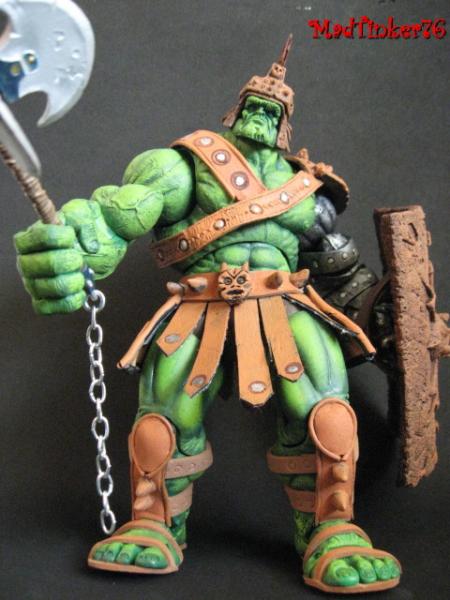 Planet Hulk is a repaint of the Hasbro release. Several shades of green were used.
I added sandals, a belt, the loin cloth, and another strap to the shoulder pad. I added armor to the left arm and dry brushed that to look like worn metal.
I also dry brushed over his original armor to bring out more detail. I am pretty happy with this one especially the green.
Hope you like. Comments and Feedback is welcome.