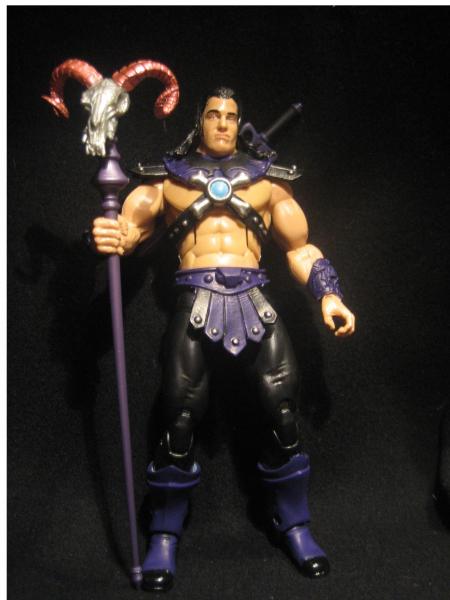 I always like the idea that Keldor was once human, but through extended exposure to the Shakarran Crystal ( The soucure of Skeletor's magical power - First seen in the TPB MOTU The Shard Of Darkness)he eventually turned blue and evil.

What If....
Keldor had been able to harness the power of the Shakaraan Crystal without the side effect of sucumbing to its evil will? I imagined Keldor to be quite a powerful warrior/sorceror.

I used a WWE Deluxe Zack Ryder for the base - The legs are molded in black plastic, so no paint rub :)

I used the new MOTUC Skeletor armour ( The new Classics armour is awsome! It fits the WWE figures perfectly)

I gave the armour and legs a new paint job and it was done.