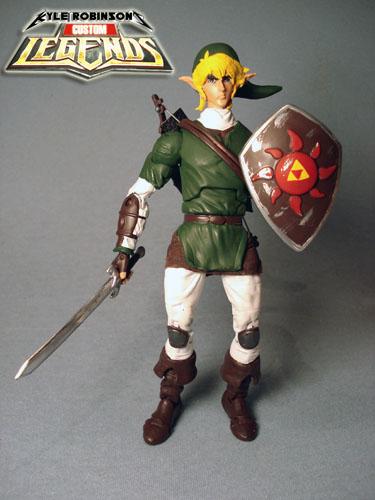 Kyle's Link, D.O.B. 12/08/06. This figure was done about a month ago but I was waiting to repaint it with tamiya color (testors just didnt cut it here) also was waiting for a sheild to pop up. It is for my personal collection. Enjoy!

Recipe:
~ML Loki base figure with Samurai Champloo mugen Head.
~Hand Sculpted hair, hat, ears and chest.
~hamd crafted skirt thing, sword sheith with strap and bow.
~Modified loki sword
~full repaint head to toe.