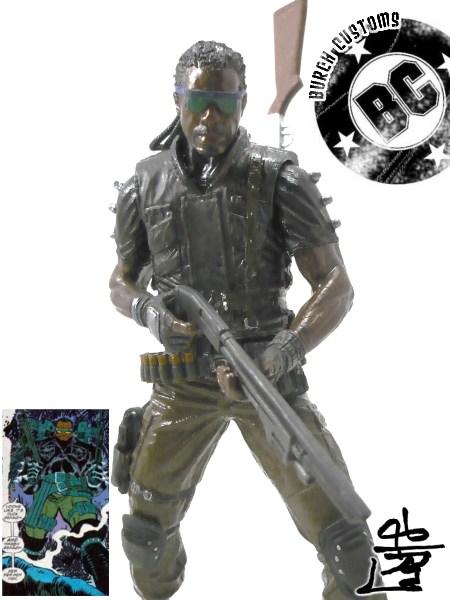 Punisher Ally, Shotgun.

Made from a Resident Evil Chris Redfield figure. The head is from some randon wrestler. The hair is hot glue, wire, and pieces of nylon rope. The belts are from a Commando Spawn Figure. The spikes on his shoulders are from LCBH Conan's gauntlets. Full repaint.

The guns are from a hitman figure, Redfield's own shotgun, and some random handgun.