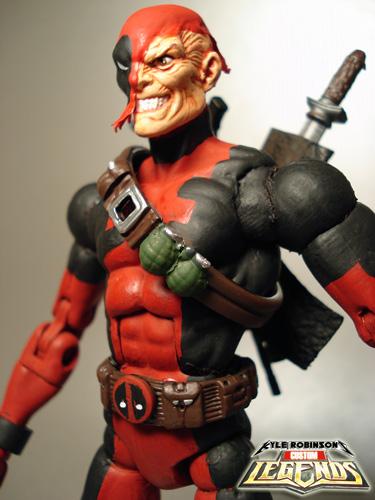 Kyle's Deadpool (ripped mask) D.O.B. 12/10/06. This ne might go to auction but it might to cool to get rid of. I have made many deadpools and I think this is my most most original. ENJOY! I will made a ripped mask tutorial if any of you would like to how to ho this easily.

Recipe:
~ SMC Web Splashing Sider-Man Base with ML deadpools Alt. head.
~ Custom Crafted shoulder strap, belt buckle, mask, cuffs, and sword sheaths.
~ Full Body paint.
~ XMC Avalanche belt.
~ Ramdom weapons.