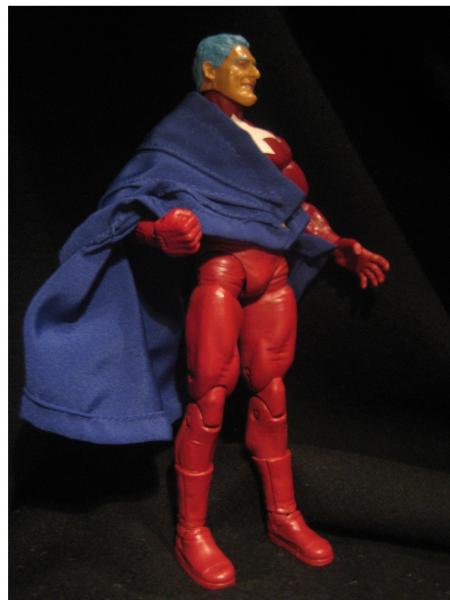 Astro City's version of Superman, Samaratin is a pretty cool character, I would love to see either DC or Marvel make all of the Astro City characters into figures. Until then, here is my custom version.

I used a WWE Deluxe Edge as the base - His legs are molded in red plastic, so paint rub at the knees is less noticeable.
I used a WWE William Regal head and painted the hair blue.
The cape is from an original Astro City Samaratin.