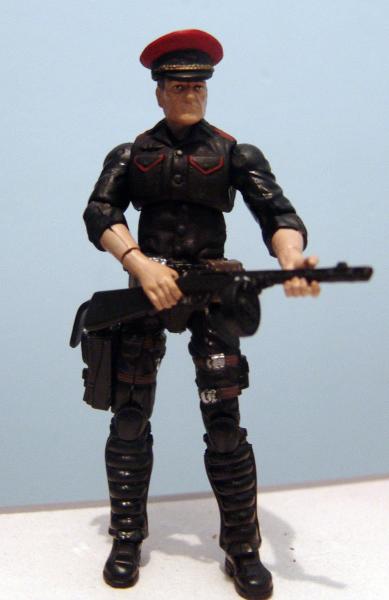 wanted a slightly more traditional looking black major.
if you don't know who he is, he is from an english toy line called action force, that merged with g.I. joe. the story goes he was 2nd in command of the red shadows, who's leader baron ironblood became cobra commander.
check out: bloodforthebaron .com

Flint body (used nail polish remover to get rid of the camo from his crotch!)
snake eyes legs
red star head & cap.