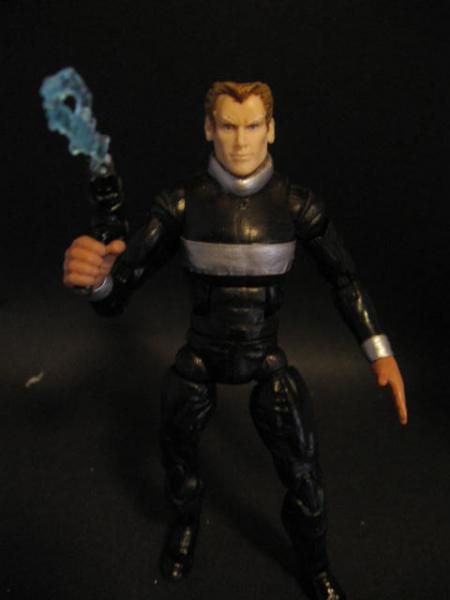 If you haven't seen Logan's Run,do so now because it is awesome. The character of Logan is what's known as a Sandman. He's a member of a special police force that locate and termintae "Runners". Anyway I've been wanting to do this for awile now and finally had what I needed.The trickiest part was the gun but after a few cups of coffee I figured it out.Let me know what you think.
Recipe
Base,Legs-ML Longshot
Arms,Boots-TNA Sanjay Dutt
Head-ML Quiksilver
Gun-Starscream missile,Nihtwing Escrima Stick and Imperial Guard Blast effect.
Thanx for looking.