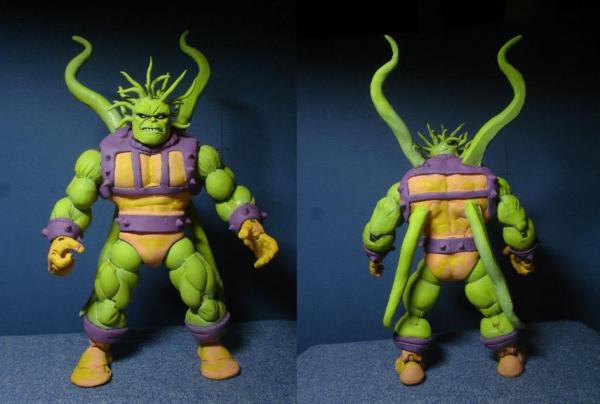 Here is 2 of 6 of the Star force group, The big android bruiser.
This monster is by fare one of the most tasking customs I've done. Aside from the hair or what ever it is the Body is a mix of 5 different figures. the head is 1st appearance hulk, upper body is Miestro hulk body lower is spider hulk, thighs Hulk buster iron man, savage hulk feet. The back tentacles and hair are straight up apoxie. the rest is apoxie including the wee spikes.

I always thought this was going to be on of the more challenging characters to make and it sure was Enjoy.