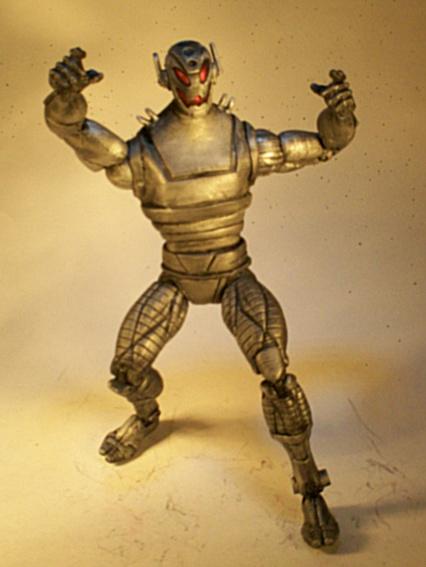 ULTRON comes to us straight from the fodder bin. Created using arms/legs from Deathlok, torso/pelvis from Ripclaw and a head snagged from the ML Series 8 "Modern" Iron Man base. His spikes/ear pieces come from an extra set of Wolverine claws.

I've been wanting to make a "classic" Ultron for a while now. My first attempt used an Iron Man body and just didn't look right. This guy is much closer to Ultron as I remember him. Still not perfect but I have one head left and expect to revisit this character in the future.

Thanks for stoppin' by!