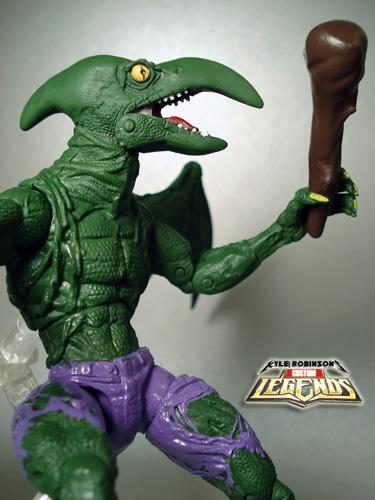 Kyle's Sauron, D.O.B. 12/17/06. ANOTHER custom for.. you guessed it... Good ol' Chad Lee. My customs are getting too complicated to give full description of how I made them so if I leave something out you wanna know just ask. His wings are jointed and have full range of motion. enjoy

Recipe:
~ SMC Ultimate lizard base.
~ shortened tail and scored with epoxie sculpt.
~ sculpted head parts
~ Full repaint.
~ Sculpted club.