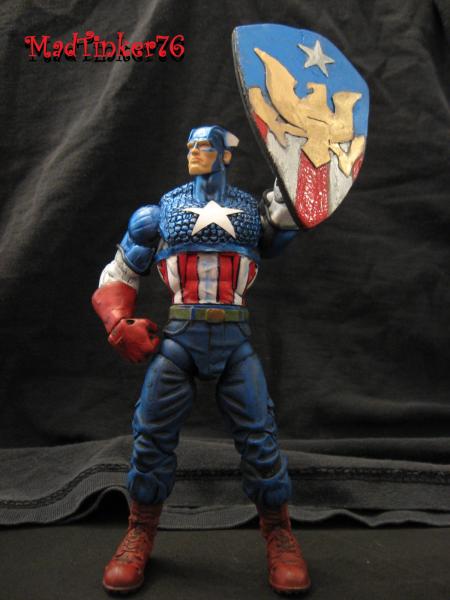 This was a re-tooling of one of my first customs. I had never completely finished him nor was I really happy with the way he was turning out. So he was in the fodder bin for over a year.
BUt after seeing what Stevid was doing with his vast collection of Guile's, I got the bug to return to Cap and see if I could make him the way I wanted him to look like.
Mostly a repaint with some sculpting and sanding. The gloves are a combination of Guile's fists and gloves from ML Cyclops.
Shield is foamie sheet, early ML base, vinyl for the star and eagle.
Thanks for looking and comments and feedback welcome.