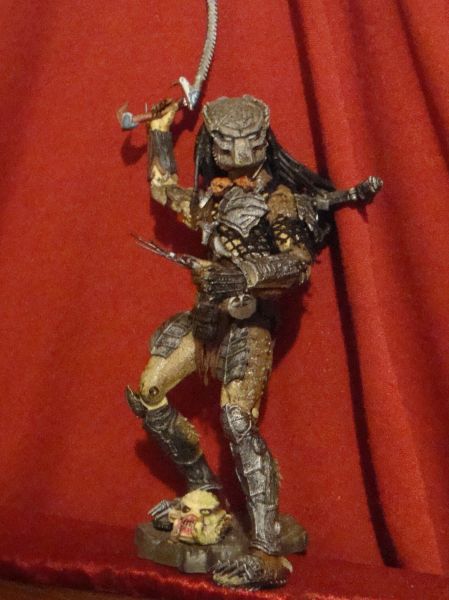 Update: I cut the netting off of the right arm and legs to fix the armor and also made the faces interchangeable.
My props to Custombros2.5 for the Idea, this is just the highest degree of flattery, lol.
Head, Shins, Forearms and Hands: Neca AVPR Wolf Predator.
Torso, Upper arms and Thighs: ML Blackheart.
I absolutely loved Custombros2.5's version and I had to make one for my shelf.
All of the armor pieces and weapons are also from the NECA AVPR Wolf Predator and the netting was from some halloween thing I got at Wal-Mart which was sewed in the back. I tried to get the interchangable face effect, but I didn't have any luck with it.
Thanks for looking.