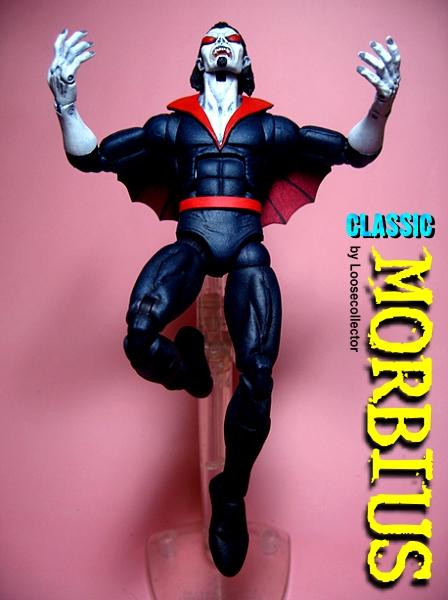 More Spidey-villains for everyone... Here we have Classic Morbius!
Yep, Marvel's most popular blood-sucker in his most iconic duds!
This figure was made with the following recipe:

Modified Dracula head
Bullseye body
Dracula hands
Havok feet
Conan hair
Everything else was sculpted

Will post more pics once this gets a thread. Hope you like him guys!