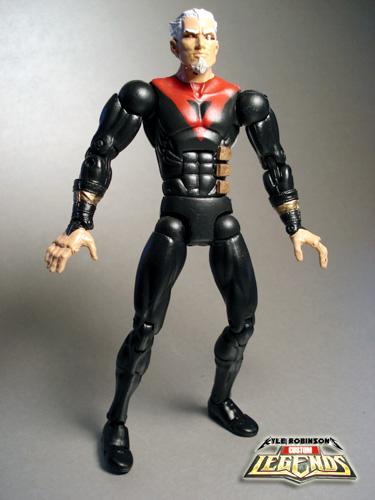 Kyle's Bastion, D.O.B. 12/31/06. Another custom Job finnshed today. Bastion is done like he is in the X-Men Comics. His eyes glow gold in the light. Recipe below.

Recipe:
~ ML FO Mandarin Body
~ Dr. Strange Head with sculpted chin hair
~ Bullseye hands.
~ Little gold emblems made from what else?... SINISTER CAPE..lol.