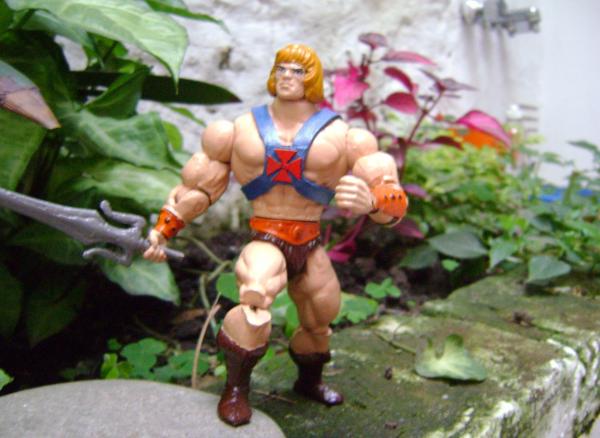 To make this figure, I took he-man´s (1982) body. I modyfy the upper legs. the face of he-man was cut off and repaced with a terninator 2 (rapid repair terminator) face. the arms are from x-men 3 juggernaut with a litle sculpt.the wristbands are from the original he-man, cutted and pasted in juggernaut´s arms.
Sword: to make the sword I took a mold from he-man´s half sword. I make the sword´s two halves with epoxy clay and pasted.
Armor: he-man´s power suit it´s made with leather
I like this figure. I want to make him a fusion between barbarian he-man and filmation he-man. I hope you like it. Every critic are welcome!
Greetings from Argentina.