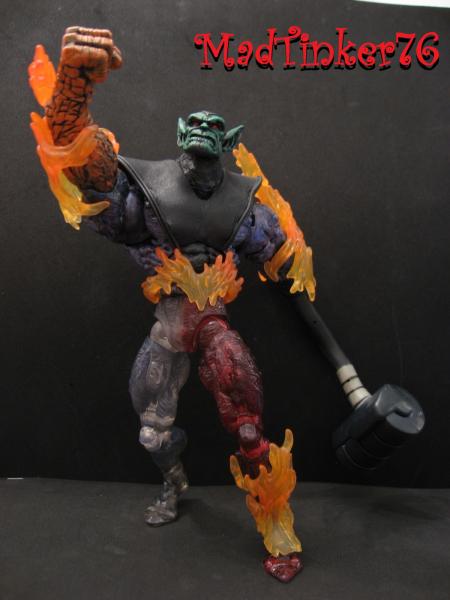 Using Captain Zero's Monster Skrull recipe, I had a stealth venom that was missing one hand sitting in my fodder bin for a year. Since I couldnt find another hand I decided to take the other off and make a Super Skrull.
Mr Fantastic hammer hand, Thing Hand and Flames from one of the 5 inch movie human torch. Plus a Super skrull head from Stevid (THANKS!).. and he was done.
I tried to split up the Fantastic Four Powers into each limb.
Thanks for looking Comments and Feedback welcome.