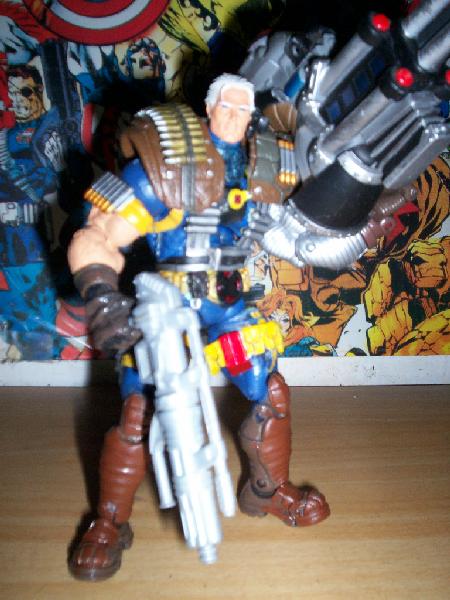 Custom Cable--Tabascustoms wishes a happy 2007 to y'all!!!
I was very dissapointed when I saw the Brown Variant, too small, they guy, according to Liefield, is quite tall, and his intention when he was on the very first run of X-Force was to draw him inna different costume in every different issue, so technically this custom fits well. This is what I used:
-X-men Series Magneto Head
-Marvel Legends Bishop body
-Marvel legends Colossus left arm.
By accident, I crack the body open in half, that was helpful because I was able to remove the left arm to replace it and take the right one to paint it flesh.

Luni Tuns!!!!