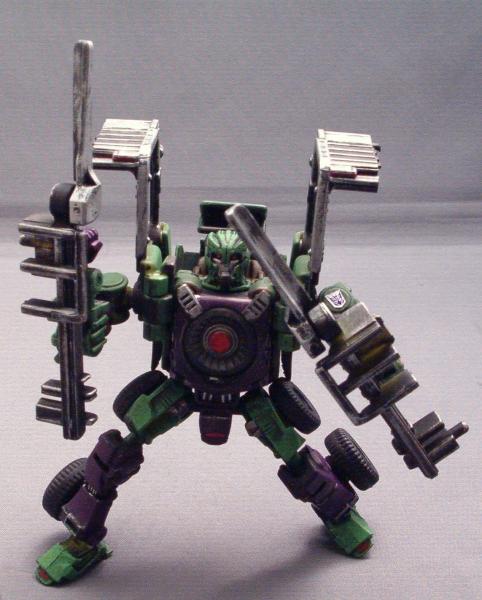 Got my hands on the RoTF Dirt Boss early and wanted to make him look like one of the Constructicon brethern (and similar to his appearence on TFA)_

Based him black and then went to drybrushing various sections of his body with clasic constructicon colors green and purple. He has various tones of silver in spots and I added red to make for some robotic pieces while giving it a more toony feel to it.

In fork lift mode I added details in the reverse lights, headlights, and a worn look to the entire piece, mainly on the fork itself, which double as movie Deadpool style arm blades. I also used 2 tones of brown to give the seat a leather look.

Hope ya like him I should have more RoTF figs coming soon!