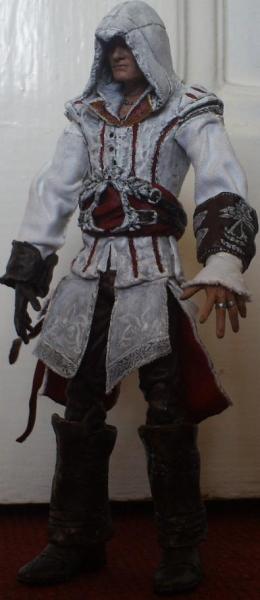 Took Remy, put on an Aragorn head and a load of sculpt.
Still need to make a proper cape though.
The hidden daggers have little magnets so you can remove them this time around.
What else, the sash is also wired and you can still pose him with all the sculpt around him; if it looks like cloth it pretty much is.