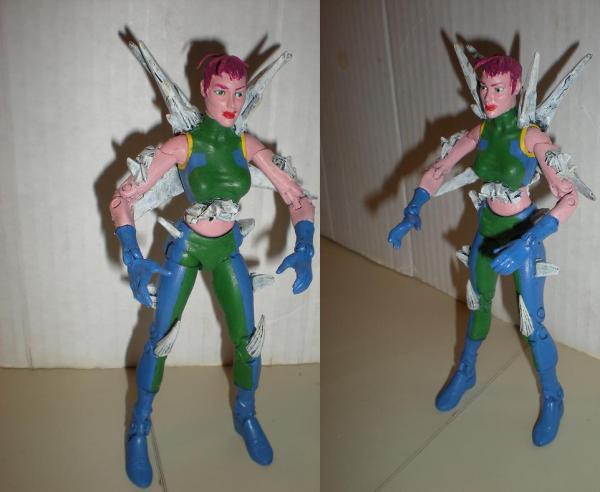 After seeing a bunch of Marrows on here that showed her in her Gene Nation days, I decided to take a more "attractive" approach to Marrow. More like when she was in control of her powers/part of the X-men.

I started with a Psylocke body, adding a Wasp head with some additional sculpted hair. All of the bones came from some part of Doomsday body (from the DCU line), sculpted and arranged to give her back a huge boney appearance, with other bones sticking out of her knees, shoulders, arms, and waist. Skin was painted with a careful mix of flesh and slight amount of red to give her a mild pink tone. Bones (along with her huge bone weapon which came from one of Kratos' swords) were painted black, heavy drybrush of bleached bone, then a lighter drybrush of white. The rest of her outfit was painted with normal Citadel paints.

Very happy with how she turned out overall. Might make a base to go with her eventually.