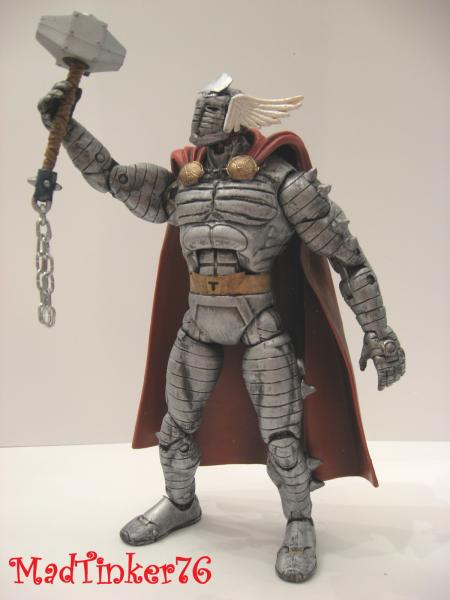 I have always loved Thor in the Destroyer armor and wanted to have a go at making one myself.

Thor Buster Ironman with face plate sanded down and sculpted to look like the destroyer armor. Beta Ray Bill wings, DCSH Steel Cape, Conan cape clasps and his hammer is a combo of Steel's Hammer and Conan's Axe handle. Some expoxy spikes and ta da..

I used some of the same elements in my Battle Armor He-man.
Comments and Feedback welcome.