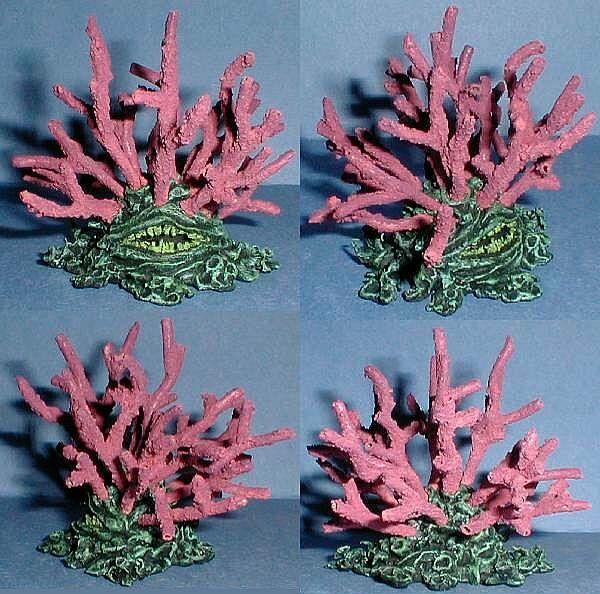 Sentient coral that appears as a randomly encountered monster in Squaresoft's 1990 Nintendo Famicom video game Final Fantasy III. Remoras have 860 hit points (HP), are weak against the element of Thunder, and are worth $1,800 and 950 experience points, each, when slain. They can only be found in the depths of Lake Dol, where the mighty Leviathan resides. The monsters Remora and Charybdis share the same game sprite, but have different color schemes and attributes.


Materials:
Newsprint, Kleenex, white glue, acrylic paint, and sand.

Dimensions:
6.9 cm/2.7 in. x 9.0 cm/3.5 in. (highest point x widest point)

Time:
Approximately two days; I started this project on 5/30/08 and finished it the next day, 5/31/08.