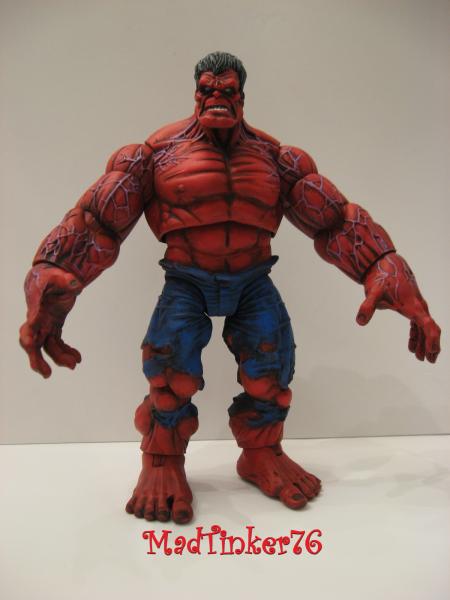 This is custom # 50 for me.. I was going to wait and post something more memorable but I am pretty proud of this quickie custom. So I thought I would go a head and share..

I have the BAF Red Hulk but, wanted to see if I could make one. Especially a boiling rage, vein popping one..

I know DarthOnyx has used this recipe before, probably others.

HOM Hulk head cast from Vikings, FFF Grey Hilk body and a lot of dry brushing. Added some epoxy for hair and done.

Comments and Feedback welcome..and thanks for looking and making the 49 customs before this so much fun.