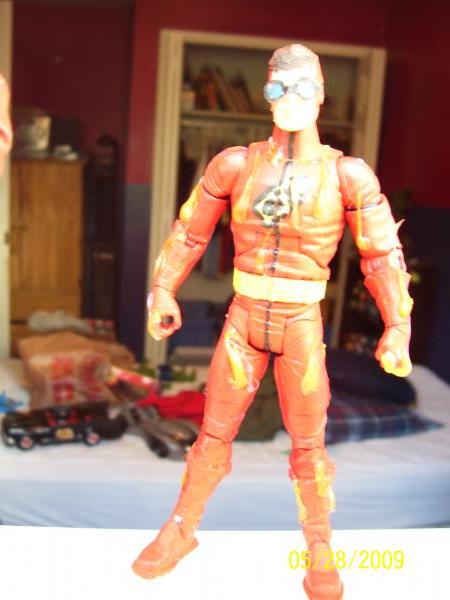 This is the comic version of my friend Jon... he can shoot Kanola oil from any part of his body (usually his hands)... he was born with this power so there's really no back story...

RECIPE

this was made from a DCUC Cap. Cold, a shaved Mr Fantastic head and some hot glue...
the goggles are clear packaging plastic... the oil was made from hot glue painted yellow with a sharpie... yeah... please comment...