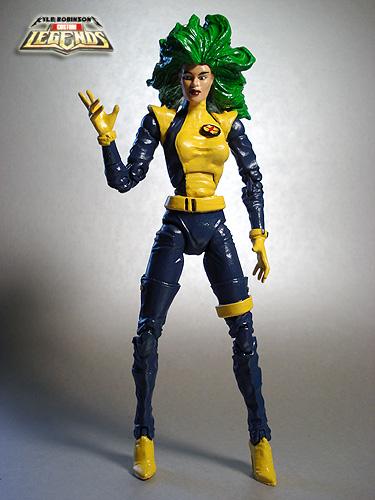 Kyle's Polaris, D.O.B. 01/07/07. Just finished another job here, X-Factor's Polaris. This chick puts me one step closer to completing X-Factor.

Recipe:
~ ML Storm (black suit) Base Figure
~ Remove her 2 shoulder X's and glue one to her chest.
~ Belt and thigh strap, wrist cuffs from SINISTER CAPE.
~ FULL repaint and sealed.