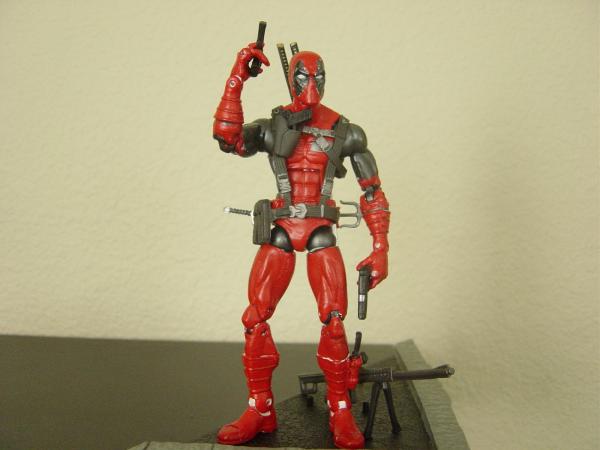 This is my first ever custom, and I am quite pleased with it. Paint job isn't as clean as I would have hoped, but it was much better than my 'prototype'. Still have much to learn about doing these things...

- Moon Knight base
- Ultimate Nick Fury Harness
- Knife from Face-Off Punisher
- Pistols from Ultimate Nick Fury and ML Punisher
- Katanas from Ronin & Elektra 2-pack
- Sais and sheath from ML Elektra

I'm still waiting for more weapons and swords. Painted with Model Master Acryl.