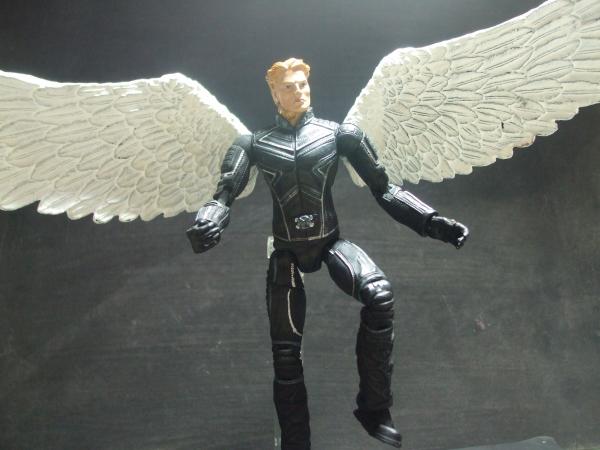 I was very disappointed that Angel didn't wear his X-men uniform in the Last Stand and hence a figure of him was not issued. So I was adamant to produce my own.

I began by buying a hard to find figure of the X2 movie of cyclops. I removed his head and replaced it with one of the Bird of Prey Angel figure. Next I drilled two holes in the back of the figure and romoved the wings off the old Angel and placed them in the drilled holes. Since the piping in the leather uniform was unlike Cyclops' from the movie I figured that the blue and silver would be perfect for Angel, so no painting was required.

Hope you like and pleeease leave feedback, I would like to hear what you think of my works :)
Thanks.