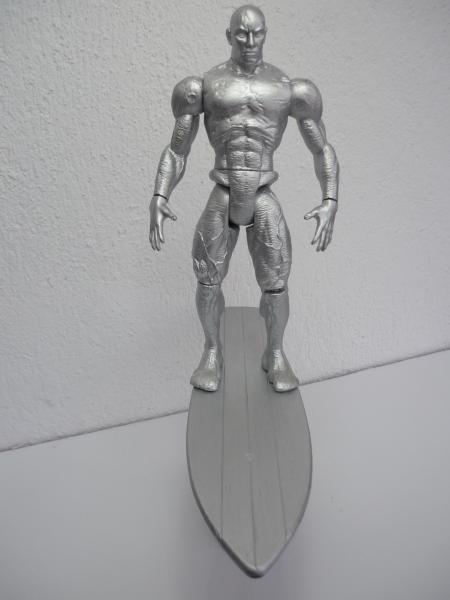 After having reviewed FF 2 movie, I went in search of a mature/realistic/massive subject for the character.
I don't know about the result but is showed that Vin Diesel can make SSurfer. Not so bad idea (with a lot of metal cover).

Recipe: body is a Resident Evil figure of Toy Biz /hands SSurfer 6.50 series Toy Biz (pre Legends)
The surf come from a model kit of Toy Biz.
On there is a lot of Tamya color.

Grateful for any comments.
Ciao!